STAFF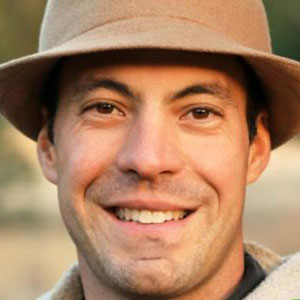 PEDRO MARQUES
EXECUTIVE DIRECTOR
(406) 552-2369 – Contact >
Pedro works to guide the organization's vision & mission, works with the governing board, and oversees restoration work in the Big Hole watershed. He has worked in the Big Hole watershed since 2009 and joined the Big Hole Watershed Committee as staff in 2016, becoming Executive Director January 2019. Pedro has more than 10 years of restoration and project experience in private consulting in Montana, and he has been instrumental in the recovery of smelter-impacted lands in the Mount Haggin Wildlife Management Area on behalf of the Natural Resource Damages Program, BHWC, and MFWP. His experience in Montana also includes stream ecology, from stream and habitat assessments to landscape-scale watershed restoration planning, project management and oversight. Pedro currently resides in Missoula, Montana.
---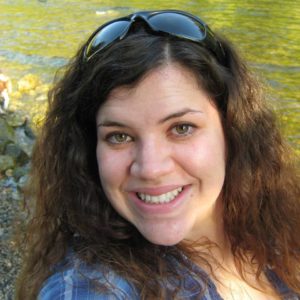 TANA NULPH
ASSOCIATE DIRECTOR
(406) 267-3421 – Contact >
Tana manages BHWC's day-to-day operations, including fundraising & finances, communications & outreach, events & activities, and partnerships. She also oversees the Big Hole River Drought Management Plan and BHWC's wildlife programs. Tana completed her Master of Natural Resources degree and a Graduate Certificate in Restoration Ecology at the University of Idaho and received her Bachelor's degree in Environmental Science from the University of Montana Western. Her background includes experience in fisheries, water quality, wildlife issues, partnerships & collaboration, grant management, and education & outreach. Tana joined BHWC in 2014 as Conservation Programs Coordinator and became Associate Director in 2019. She lives in Divide, Montana.
---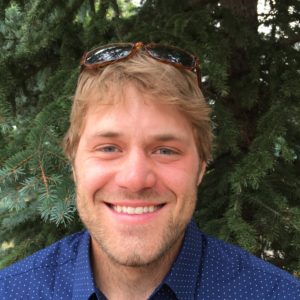 BEN LAPORTE
PROGRAM MANAGER
(303) 808-5611 – Contact >
He oversees programs and grants as well as directly supporting restoration work occurring throughout the Big Hole River watershed, with his primary focus on the Mount Haggin Wildlife Management Area. Ben has experience in land stewardship as well as conservation and restoration work experience in Western Montana. His diverse experience includes invasive weed management, riparian, upland and forest restoration, wildlife habitat improvement, and trail construction. Ben is educated in watershed ecology, river ecology, wildlife ecosystems and land/recreation management practices and principles. He received his Bachelor's degree from the University of Colorado at Boulder in Environmental Studies. Ben resides in Missoula, Montana.
---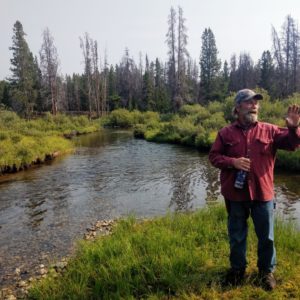 CHET ROBERTSON
UPPER BIG HOLE RANGE RIDER
(406) 925-9520 – Contact >
Chet has been with BHWC since 2010; he monitors 7 USFS grazing allotments in the Upper Big Hole basin for predator activity, cattle behavior, and range health during the summer, and reports any predator activity to the livestock producers who can then adjust their cattle accordingly. If livestock depredation is suspected, Chet reports to both the livestock producer and Montana Fish, Wildlife and Parks wolf biologists, who then investigate the situation to determine if the producer can be reimbursed for their loss. A long-time resident of Jackson, Montana, Chet now lives in Melrose.
---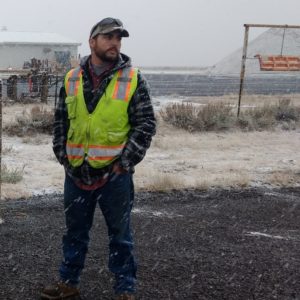 JOHNATHAN COSTA
WILDLIFE PROGRAM TECHNICIAN
(209) 628-2225 – Contact >
John joined BHWC in 2017. He provides livestock carcass removal in the Upper Big Hole and manages our Livestock Carcass Compost Facility. John resides near Wisdom, Montana.
---
GOVERNING BOARD
The Big Hole Watershed Committee Governing Board is made up of directors who have agreed to represent their particular interest area and participate in consensus. We may have between 16 and 26 directors at any given time, 50% of whom must represent ranching. The intent of the Governing Board is to include a diverse range of interests in the Big Hole. State and Federal Agencies participate as technical advisors. The Governing Board is led by a 4-member Steering Committee of officers.
RANDY SMITH
CHAIRMAN
REPRESENTING: RANCHING – MIDDLE BIG HOLE RIVER
Randy and his family have ranched in the Big Hole near Glen since the 1970's and have participated in the Big Hole Watershed Committee since its inception. Randy is a champion of the Big Hole River Drought Management plan. In 2016, Randy received the Governor's "Good Neighbor Award" for his leadership and conservation work in Montana. When it comes to our work in the Big Hole, Randy always maintains – "It's about the resource".
---
JIM HAGENBARTH
VICE-CHAIRMAN
REPRESENTING: RANCHING – MIDDLE BIG HOLE RIVER
Jim is a passionate believer in a healthy land ethic and working together on the landscape. Jim's involvement with the Big Hole Watershed Committee as well as other conservation interests is visionary and always astute and often speaks publicly on conservation issues. Jim and his family operate ranches in the Big Hole and in Idaho. Jim is a leader in the Big Hole River Drought Management Plan. In 2016, Jim was awarded Montana State University's "Outstanding Agricultural Leader" award.
---
STEVE LUEBECK
TREASURER
REPRESENTING: SPORTSMEN
A lifelong angler, Steve Luebeck almost exclusively hunts, fishes and floats in the Big Hole. As the general manager of Fairmont Hotsprings in Anaconda, Steve offers his business expertise in the form of directorship and treasurer duties. Steve believes in conserving the Big Hole so that future generations will have the same recreation opportunities he enjoys today. Steve eloquently recognizes the delicate balance between private lands and public recreation and strongly advocates for a maintained balance for the benefit of all.
---
ROY MORRIS
SECRETARY
REPRESENTING: GEORGE GRANT TROUT UNLIMITED
Roy represents the George Grant Chapter of Trout Unlimited based in Butte. Roy also is a Big Hole River fishing guide. The George Grant Chapter enthusiastically supports the Big Hole River fishery by financially supporting restoration projects, promoting the needs of the fishery, and providing education opportunities.
---
DEAN PETERSON
REPRESENTING: RANCHING – UPPER BIG HOLE RIVER
Dean Peterson is a 4th generation producer in the Upper Big Hole, of Peterson Brothers Cattle Company. He would like to see his kids become 5th generation ranchers. In order to accomplish this, Dean believes we need to maintain a healthy watershed for all users. Dean's greatest contribution is his leadership of wildlife conflict programs for the Upper Big Hole, beginning with the Upper Big Hole Range Rider. Dean is a community leader, also serving on the Vigilante Electric Cooperative Board as well as many other community groups.
---
PETER FRICK
REPRESENTING: RESIDENTS
Peter is a successful conservation-minded business owner and operates a ranch near Wisdom. Peter joined the Governing Board in 2014. He provides thoughtful leadership of the organization to astutely meet the needs of the watershed.
---
SEAN CLAFFEY
REPRESENTING: THE NATURE CONSERVANCY/SOUTHWEST MONTANA SAGEBRUSH PARTNERSHIP
The Nature Conservancy is a long-time important partner in the Big Hole, offering support of programs, long-term conservation through easements, advisement, and a voice for framing conservation leadership on a regional and national scale.
---
LIZ JONES
REPRESENTING: RANCHING – MIDDLE BIG HOLE RIVER
Liz and her family operate a ranch near Wise River. Liz joined the Big Hole Watershed Committee at its beginning serving as its first secretary. Liz is a proud, driven, community leader. Liz leads by doing, serving attentively on many boards and committees from county boards, 4-H, fire department, and so much more. Liz has also long committed to noxious weed treatment and programs.
---
JOHN REINHARDT
REPRESENTING: RANCHING – MIDDLE BIG HOLE RIVER
John Reinhardt is a producer with the Reinhardt Ranch. John stresses the need to work collaboratively, finding common ground. He believes that staying current and sharing information is the best solution for effective conservation and successful ranching. John also participates in the CCAA program.
---
PHIL RALSTON
REPRESENTING: RANCHING – MIDDLE BIG HOLE RIVER
Phil and his family operate a ranch upstream of Wise River. Phil was the first rancher to complete a restoration project under the CCAA program to benefit Arctic grayling when the program began in the late 1990's.
---
JIM KEENAN
REPRESENTING: BUTTE-SILVER BOW COUNTY WATER UTILITY DIVISION
Jim represents the Big Hole River diversion that withdrawals water from the Big Hole River to serve the residents of Butte. Jim leads county participation in the Big Hole River Drought Management Plan. Jim's primary interest lies in protecting water quality and quantity to make sure locals both human and non-human, have access to clean clear water.
---
MARK KAMBICH
REPRESENTING: RANCHING – MIDDLE BIG HOLE RIVER
A producer with the Divide Kambich Ranch, Mark Kambich has been with the committee since its start. Mark believes that good conservation starts with the people and to sustain livelihoods into the future, we must make the right decisions now. Mark has led noxious weed treatment and programs for the Big Hole for several years and is also a leader for the Drought Management Plan.
---
ERIK KALSTA
REPRESENTING: RANCHING – MIDDLE BIG HOLE RIVER
Erik joined the Governing Board in 2014, and has been an active participant in conservation work for decades. He and his family operate a ranch near Glen. Erik's interests are most notably in river floodplain corridors for maintaining water quality and quantity. He enjoys employing innovative projects to benefit both his ranch and the river.
---
ERIC THORSON
REPRESENTING: GUIDING & OUTFITTING
Eric is part-owner of Sunrise Fly Shop in Melrose in addition to being a river guide. He feels it is important to add his opinions and knowledge to conservation projects and management decisions and also to volunteer his time and energy to help protect the greatest watershed in the state. Eric is inspired by people of different backgrounds and beliefs coming together with the common goal of protecting the resource.
---
DAVE ASHCRAFT
REPRESENTING: RANCHING – LOWER BIG HOLE RIVER
Dave and his wife Cindy operate a ranch and destination fishing opportunity near Twin Bridges near the mouth of the Big Hole River. Dave and Cindy see conservation work benefitting both their operations and the river as a win-win and offer creative solutions for combatting the challenges of the lower Big Hole river.
---
BRIAN WHEELER
REPRESENTING: BIG HOLE RIVER FOUNDATION
Brian is the Executive Director of the Big Hole River Foundation (BHRF). BHRF is interested in a healthy, free flowing river and fishery for the Big Hole River. They provide opportunities for involvement through education and river enhancement work. This seat creates a vital link between conservation groups. Brian believes the Big Hole River watershed is ecologically unique, economically significant, and deserving of an effort to preserve the culture, fisheries, wildlife, and livelihoods of the valley. The best way to accomplish that is through collaborative conservation efforts among the varied stakeholders who call this place home. Representing the Big Hole River Foundation, his particular area of focus toward this effort is collecting the water quality and macroinvertebrate data to establish a baseline health for the Big Hole and to track changes over time.
---
PAUL CLEARY
REPRESENTING: RESIDENTS
Paul is a retired civil engineering contractor who has been living on the lower Big Hole below Glen for about 20 years. He is especially interested in stream and habitat restoration, water rights issues, and supporting our ranching community.
---
MARK RAFFETY
REPRESENTING: RANCHING – LOWER BIG HOLE
Mark and his family have a ranch near Glen.
---
JOHN JACKSON
REPRESENTING: BEAVERHEAD COUNTY COMMISSION
John is a rancher in Jackson and also a Beaverhead County Commissioner.
---
DIANE HUTTON
REPRESENTING: RESIDENTS
Diane and her family have a home near Wise River. Diane is retired from the United States Forest Service.
---
ANDY SUENRAM
REPRESENTING: RESIDENTS
Andy and his family have a home near Glen. Andy is an attorney in Dillon.
---
TECHNICAL ADVISORS
The Governing Board is supported by state and federal agency technical advisors. Technical advisors are not formally appointed; however, many agency representatives are highly involved and invested in the Big Hole valley and the work of the Big Hole Watershed Committee, and we value their input and support.