Partnerships for Conservation
Film by Tom Attwater Media
---
Give Back to the River
We've made it easy for everyone who enjoys the Big Hole River to invest in its future.
Your donation funds our restoration projects, putting cleaner, colder water into the river. All contributions are matched 1:1
with federal grants and all contributions are tax-deductible!
---
Ways to Give
---
The Business Case for Conservation
A healthy river system drives traffic to the Big Hole and to many local businesses, which are a critical part of the Big Hole's community & economy. If not for the river, no one would ranch here, build homes here, or start businesses here. We believe visitors to the Big Hole recognize the value and unique qualities of our river and want to be a part of improving our watershed. We partner with businesses that share this understanding and want to maintain the health, vitality, and character of our beloved river, while branding their business as a partner in conservation.
The next generation deserves a healthy river system! 
Contact BHWC
 to sign up your business in our program.
Why the Big Hole Watershed Committee?
BHWC has been in the business of improving the health of the Big Hole River watershed and the quality of the experience people have here for over 26 years. In the early 1990s, the Big Hole River was going dry and at risk of being labeled a "chronically dewatered" stream, while the Arctic grayling was being considered for listing as an endangered species. Ranchers, outfitters, and state and federal agency representatives came together to form the Big Hole Watershed Committee (BHWC) in 1995. The group ethos, then and now, is to bring all stakeholders to the table to understand the river and find common solutions for its management, driven through partnerships and collaboration. BHWC published the state's first Drought Management Plan in 1997, and ranchers continue to call each other to shut off water when the river gets low while outfitters, guides, and anglers comply with MFWP-enforced restrictions to protect the fishery. Our river is loved, but not overcrowded by anglers like other places because of river recreation rules we pushed for over a decade ago. Since BHWC was formed, no stretch of the Big Hole River has ever been dry. Grayling populations in the Big Hole are improving and the local fishing economy is strong. We believe local businesses are benefitting from BHWC's collective efforts over the years, which have invested over $8 million into the watershed through stock water wells, irrigation improvements, predator conflict reduction programs, large-scale ecological restoration projects, studies and prioritization reports, and more. You can learn more about our past accomplishments here: https://bhwc.org/completed-projects/.
---
How to Get Involved
Businesses: Contact BHWC to learn more about our Conservation Fund partnership program. Everyone Else:
Choose to do business at partner businesses, listed above right (coming soon)!
Donate! Donations are tax-deductible and can be targeted to specific projects.
Join us at our monthly meetings, the 3rd Wednesday of each month (except for July and December) at the Divide Grange. Meetings also available via Zoom.
Subscribe to our email newsletter (include your mailing address if you'd also like a paper copy of our biannual newsletter).
Text "bighole" to 26989 to connect with BHWC via text message.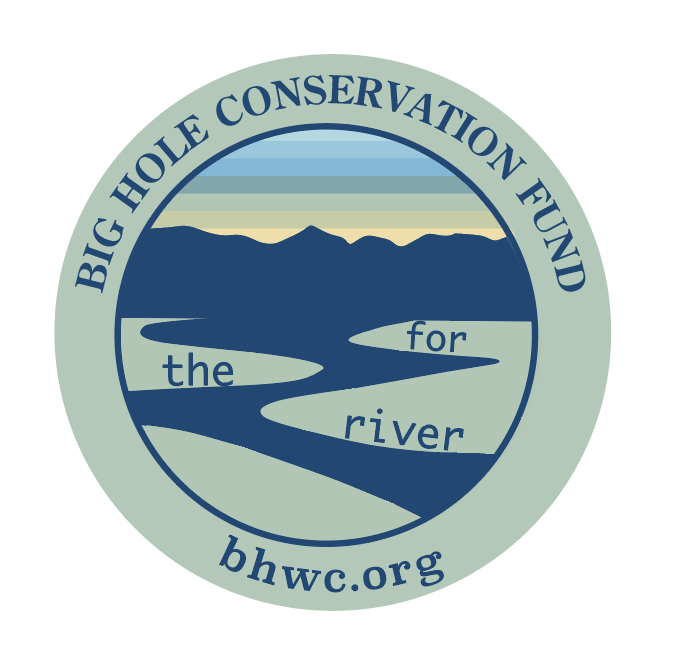 ---