Update: At the December 14th meeting, the commission adjusted 2022 fishing dates for the stretch of river from BLM Maiden Rock FAS to the Browne's Bridge FAS. That section will be open for fishing April 1 through Sept. 30. BHWC is pleased with this decision as it will help to protect brown trout when they are vulnerable during spawning while still allowing angling in the late spring when the river is generally too high to wade fish.
---
12/8/2021: The MFWP Fish and Wildlife Commission is meeting Tuesday, December 14th. In our ongoing efforts to conserve the valuable resources of the Big Hole River, the Big Hole Watershed Committtee is urging the Commission to revisit one of the decisions they made in August relative to fishing closures on the Big Hole River to protect brown trout. See our recommended changes in our letter, below.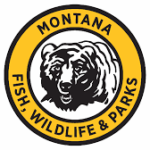 Please contact the Fish and Wildlife Commissioner's prior to the 14th to let them know you support the changes proposed in our letter. The more voices they hear, the better. It is especially important that the Commission hears from the public on this issue, so please don't be shy! Contact information for the Commissioner's can be found below.
BHWC Letter to MFWP Commission
MFWP News Release: Fish and Wildlife Commission to Meet December 14
Commissioners' Contact Information (scroll to bottom of page)