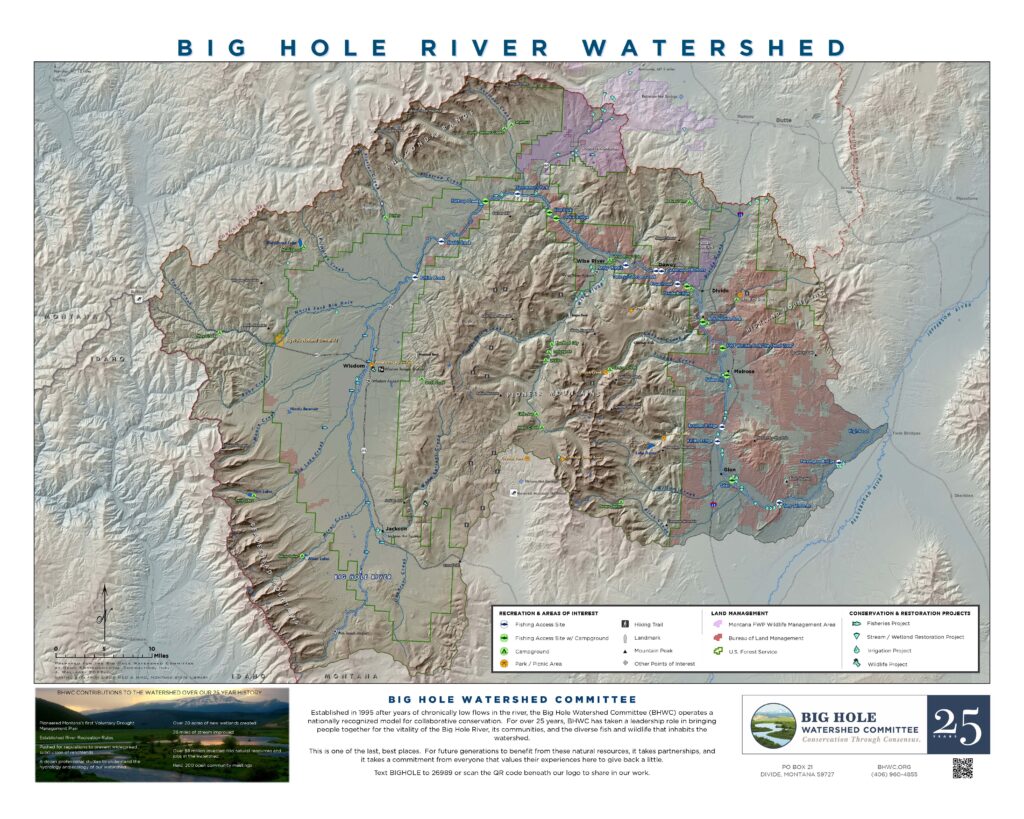 We have a limited number of prints of these beautiful, oversized Big Hole watershed maps available with a mininum donation of $30!
Designed by Geum Environmental Consulting with input from BHWC staff and board, these detailed maps display land ownerships, tributary streams, BHWC projects sites, and much more. This map will be gorgeous framed and displayed in your home, office, or cabin.
You can also send a check to BHWC at P.O. Box 21, Divide, MT 59727. (Please indicate somewhere on or with the check that the payment is for a map.)
Proceeds will support on-the-ground conservation and restoration projects along the river through the Big Hole Conservation Fund.
Please be sure to select Big Hole Watershed Maps as the campaign and include your mailing address so we know where to send it!