Check out River in Peril: a 4-part series on the Big Hole River in the Montana Standard. All of the articles can be found via the links below.
Part 1: Sharing the Big Hole River – Ranches, fish, and Butte brace for drought
Part 2: Dreams, blood, a wild man and a flood – A history of the Big Hole
Part 3: Changing and adapting – Competing interests converge to help the Big Hole
Part 4: Tipping point territory – Development taking toll on Big Hole River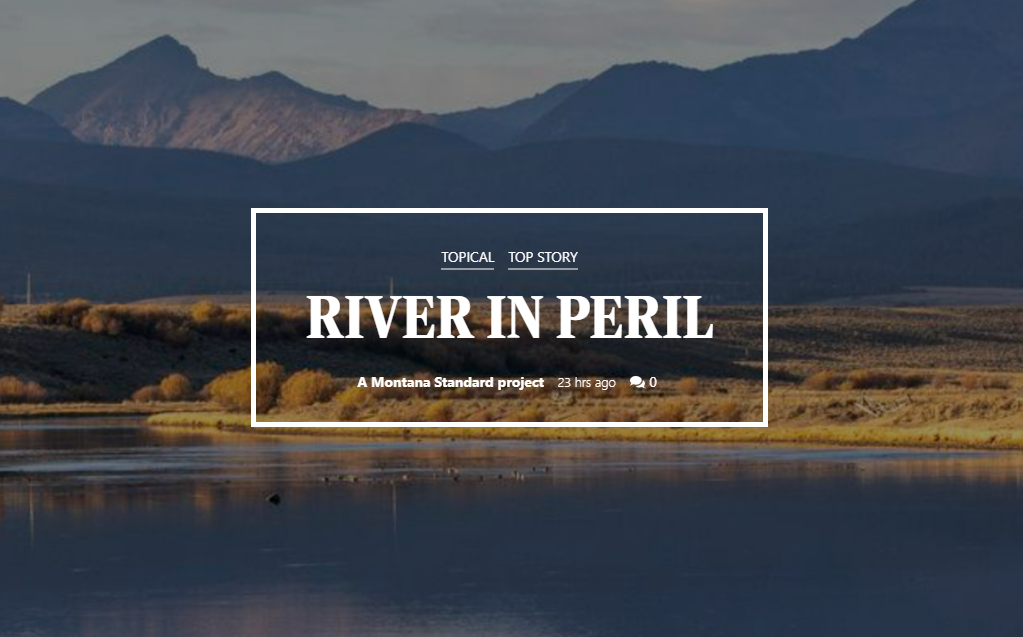 About the series: Work on this series began in the summer of 2021. Produced by the Montana Standard, these stories focus on water quality and quantity, the history of the Big Hole Valley, and the threat of development in the Big Hole watershed.