Montana DNRC recently published a story map titled, Measuring Montana's Streams: The role of stream gages in managing Montana's water resources. The story map displays information about stream gages on several of Montana's most beloved rivers.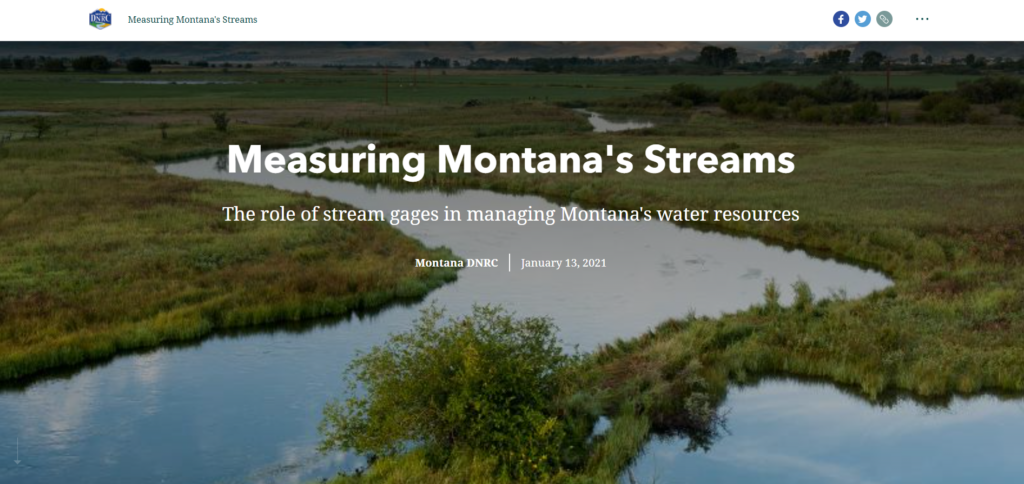 Montana is home to 264 gages funded and maintained by state, federal and local governments; companies; and nonprofits. Each organization has its own goals and needs for the gage data. Data for most of the gages is publicly available through apps and websites for people to use. Public funding for the gage's maintenance has decreased or remained flat over the last decade. When funds are not available, the USGS has no choice but to remove gages from service.
BHWC pays over $9,000 each year – with donations provided by local residents, businesses, fishing guides & outfitters, ranchers, and other friends of the Big Hole – to keep the Big Hole River's stream gages online. Want to help out?
Click here to donate – you can target your tax-deductible donation to any of our work areas!
For more information about current river conditions, the Big Hole River Drought Management Plan, and the Big Hole's stream gages, visit our River Conditions page.