The BHWC has been working with University of Montana journalist, Katie Hill, over the last several months as she investigated and learned about wildlife conflict reduction, livestock carcass composting, and the importance of protecting rancher privacy when it comes to reporting livestock loss numbers.
Katie's article was recently published by the Mountain Journal, and we couldn't be more thrilled with it! Katie did a great job of capturing the reasons we compost livestock and the importance of anonymity to livestock producers. Her descriptive language paints a vivid picture, making readers feel like they're riding along in the dump truck on a carcass pick-up run.
Read the article here: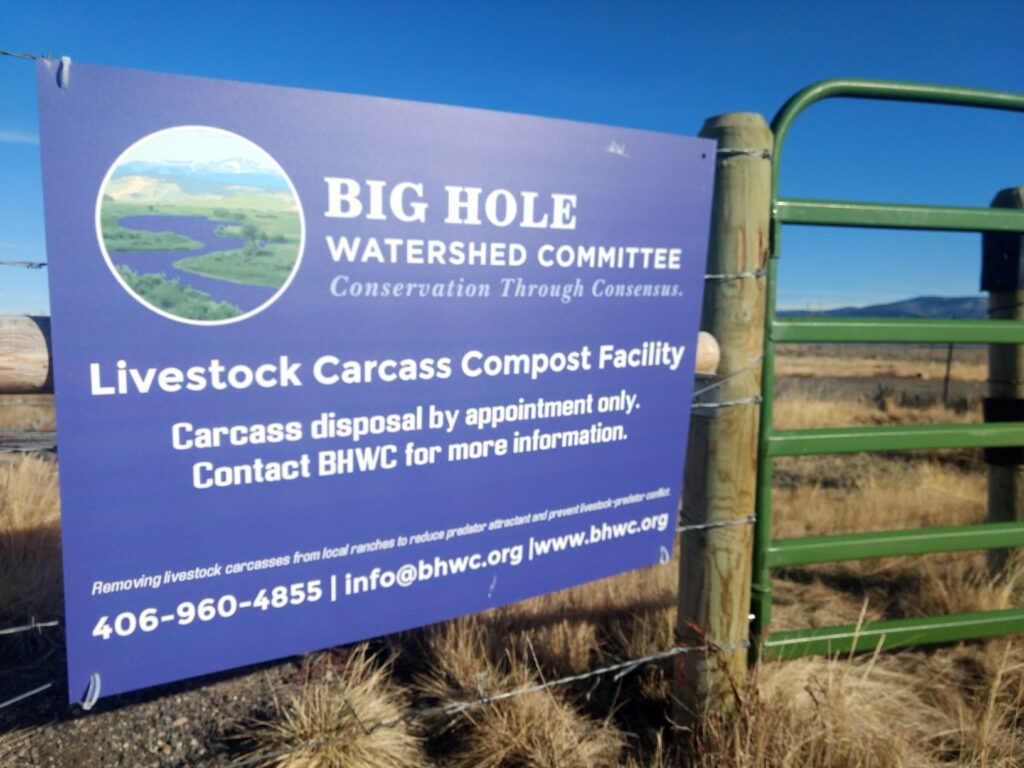 Thank you, Katie, for featuring our organization, board members, and composting program in your excellent article!